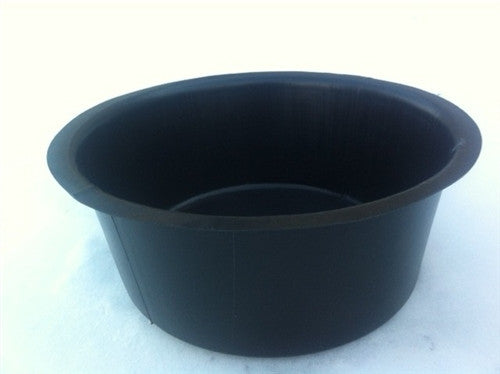 2.4 gallon Small Water Lily Container, 12"x5"
Product Code: PC3
Regular price $15.00 Sale

These lightweight black poly containers have no holes in them (unlike the flower pot type), so they work well as aquatic plant pots in the water garden. They nest inside each other for storage and shipping. If you have fish, you can cover the plant soil with stones to prevent burrowing and to keep the soil in the pot.
PC3 is a 12"x5" 2.4 gallon pot that we use to grow water lilies in. Mid to large size lilies need to eventually be potted up to larger sized pots, but this one is perfect for smaller lilies.