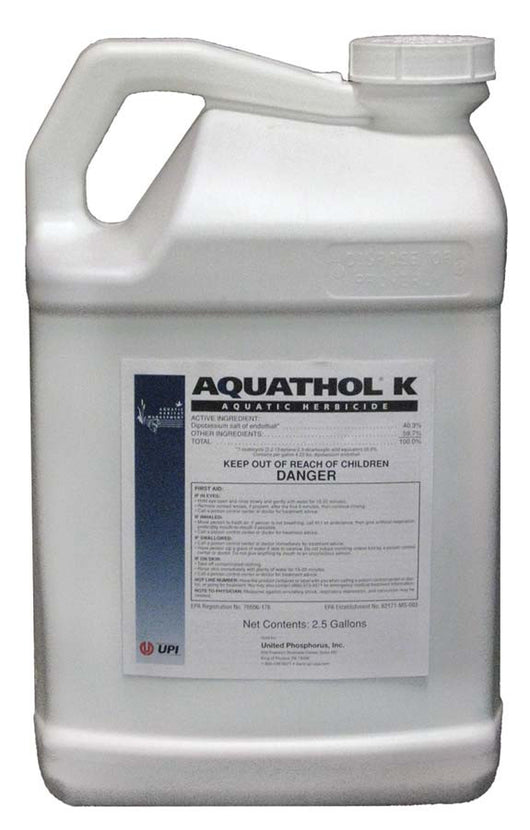 Aquathol Liquid, 1 gallon
Product Code: AQUL10
Regular price $161.00 Sale

Use this herbicide early in the growing season to control pondweed species, naiad species, coontail and milfoil. Aquathol works well for spot treating.
Dosage Rates: Rates range from 0.3 to 2.6 gallons per acre-foot of water. See the Aquathol K Label instructions for details.
Shipping Restrictions: This product can only be shipped via UPS Ground, and it cannot be shipped to the following states: AK, CA, CT, ID, HI, ME, MA, NH, NJ, NY, RI, VT & WA
Pond Calculator Use to calculate the volume or area of your pond.
Product Restrictions Table
Check to see what kind of water use restrictions apply, if any, for this product.