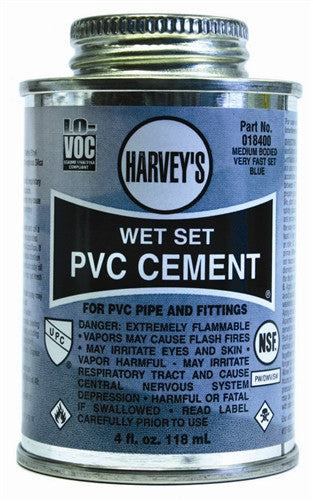 Wet Set PVC Glue, 8 oz.
Product Code: G8
Regular price $12.00 Sale

This medium bodied fast setting PVC glue is designed for use in wet conditions. Can be used on pipes up to 8" in diameter. We highly recommend using primer to clean pipe and ensure a good glue bond.
Shipping Restrictions: This product can only be shipped via UPS Ground.