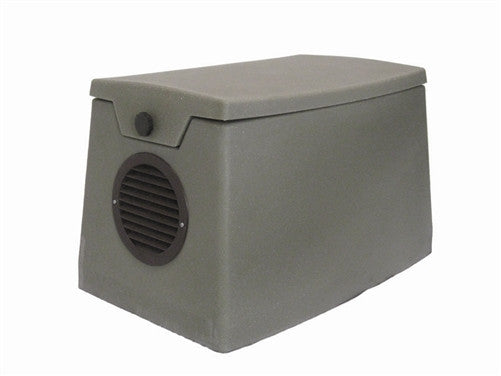 Weatherproof Poly Cabinet
Product Code: SC25
Regular price $239.99 $215.99 Sale

This polyethylene cabinet is designed to house smaller air compressors. Its small footprint and tan color make it easy to hide in landscaping. Built in Louvre allows fresh air into cabinet. Cabinet is available with and without a cooling fan, which is recommended in hot locations and with larger compressors.
This cabinet is 15" W x 25" L x 15" H and is designed to house all linear compressors, 1/4 HP Rotary Vane Compressors and Rocking Piston Compressors up to 1/2 HP.
Please note, this particular cabinet does not have a fan and we highly recommend the cabinet with a fan for the Rotary Vane and Rocking Piston Compressors.