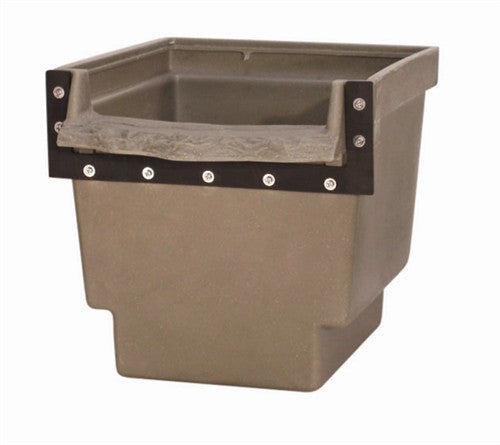 Mini AquaFalls
Product Code: AT
Regular price $319.99 $287.99 Sale

Give your pond a beautiful waterfall and biological filter all in one! The Mini AquaFalls features a one piece unit with the liner bolting to the face of the filter for a water-tight seal and very easy installation.
The Mini AquaFalls includes a bulkhead fitting in the back of the unit, 2 filter pads and 1 mesh bag for filter media (not included - use about 1 cubic foot). The Mini AquaFalls measures 18" wide x 24" long x 18" tall, with a 14" wide waterfall opening. It provides biological filtration for ponds up to approximately 1500 gallons and handles a maximum recommended water-flow of 40 gpm (2400 gph).
See this Mini Pond Installation PDF for detailed information on what is involved with installing an AquaFalls.