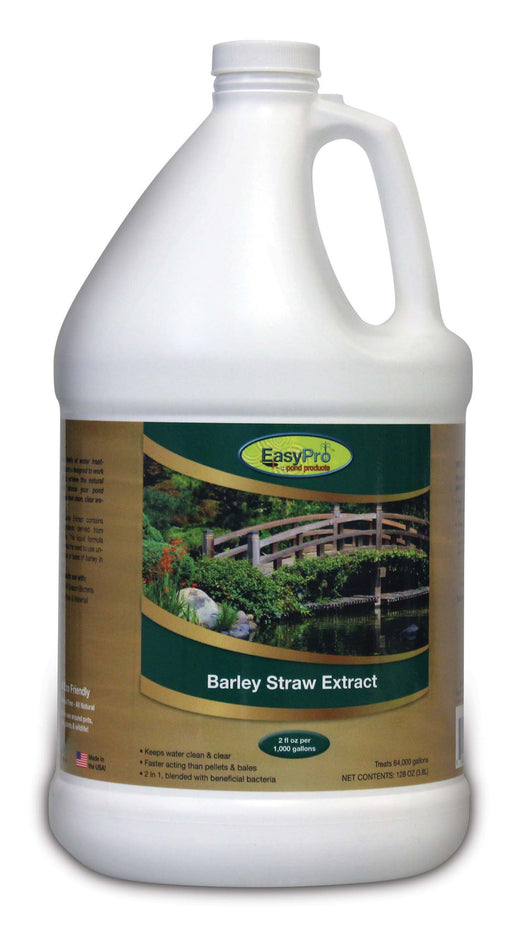 Liquid Barley Straw Extract, 1 gallon
Product Code: BSE128
Regular price $58.99 $54.57 Sale

Liquid Barley Straw Extract is an all natural product for Koi Ponds & Water Gardens that is derived from a fermentation of barley straw. It contains a blend of acids, enzymes and beneficial bacteria designed to keep your pond water clean and clear. This product has all the benefits of barley straw without the hassles. Perfectly safe for fish & plants.
Dosage Rates: Apply 2 oz. per 1000 gallons weekly.
Pond Calculator Use to calculate the volume or area of your pond.