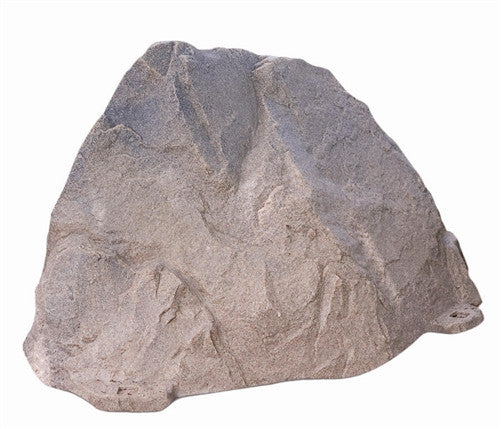 Large Landscape Boulder (Gray) 56" x 42" x 30" high
Product Code: DLB2F
Regular price $429.69 $384.00 Sale
Photo shows brown color.
These RealRock Boulders are ideal for concealing air pumps, water pumps, pond filters, UVs, lighting transformers and other equipment around the pond or yard.
Commercial grade construction stands up to the elements
Color and texture is part of material, not painted on
Lightweight, easy to move and very durable
Will not fade or crack
Made of recycled material
All rocks come standard with one screened vent, additional 3" vents can be ordered if needed
Mini Boulder measures 19" long x 14" wide x 12" high and includes one 3" vent
Small Boulders measure 30" long x 23" wide x 18" high and include one 3" vent.
Large Boulders measure 56" long x 42" wide x 30" high and include one 4" vent.
Dimensions shown in table below are the maximum outside dimensions.
| Size | Max LxWxH | Compressors able to House | Ship Via UPS? |
| --- | --- | --- | --- |
| Mini Boulder | 19x14x12 | Linear Compressors up to ML80 | Yes |
| Small Boulder | 30x23x18 | Up to 1/2 HP Rocking Piston | Yes |
| Large Boulder | 56x42x30 | Up to 1 HP Rotary Vane Compressors | No |