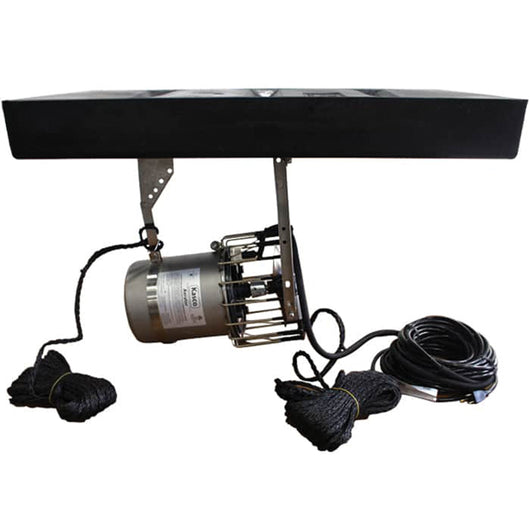 Horizontal Floatation Kit
Product Code: KFK
Regular price $529.65 Sale

Use the Horizontal Floatation Kit to suspend the de-icer horizontally in the water, creating an elongated pattern of open water in the ice. Also can be used to move water through stagnant parts of ponds & lakes, and to battle floating algae and duckweed. Kit includes stainless steel mounting hardware and a foam float.
Photo shows this kit with a motor mounted.  The motor is purchased separately.
 See this Product Brochure for detailed information on this and similar items.