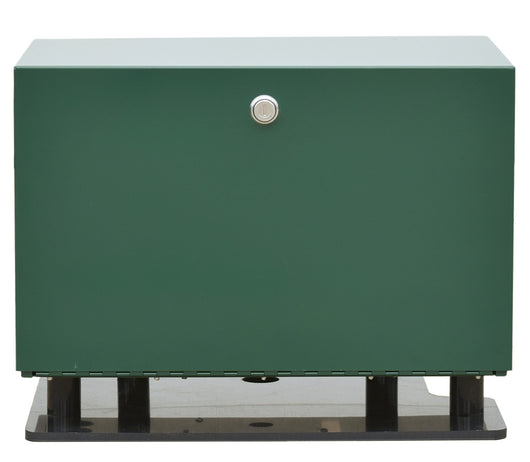 Gound Mounted Lockable Steel Cabinet, 230 volt
Product Code: SC18G2
Regular price $439.99 $395.99 Sale

This cabinet is designed to mount to the ground and it includes a raised base. It is 11-1/2" W x 18" L x 11-1/2" H and will hold all compressors up to a 1/2 HP Rocking Piston. It is made of 18 gauge galvanized steel with powder coat paint finish and the top and front walls open for easy access. Features include:
Mounting base

Cooling fan,
3ea 1-1/4" knockouts for airlines
2-gang Electrical outlet
5' power cord pre-wired to plug cabinet into GFCI protected outlet
Soundproofing: Cabinets are now available with soundproofing for an additional charge. Contact Us for a quote and to order cabinets with soundproofing.