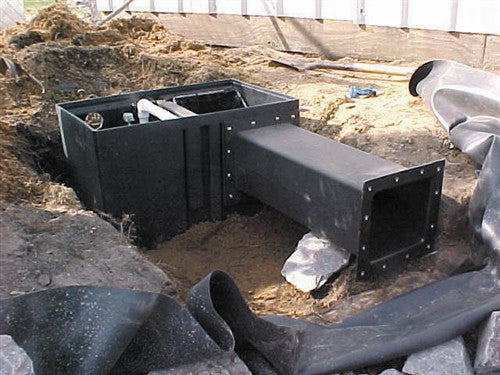 Axiom Skimmer Extension Tube
Product Code: SETS2
Regular price $109.99 $98.99 Sale
Photo shows Small Skimmer with extension tube.
Use the 24" extension tubes to move skimmer back away from the pond, making it easier to hide. Simply remove face plate from skimmer, attach extension tube and sandwich liner between extension tube and face plate. Multiple tubes can be used. Extension Tube price includes stainless steel bolts used to connect them. We recommend also using Silicone item # SCT1.
Large Extension Tube is for EasyPro Large Skimmer, the small Extension Tube is for the EasyPro Mini, Small and External Pump Skimmers, and the SETS2 Extension Tube is for the Axiom Skimmers.