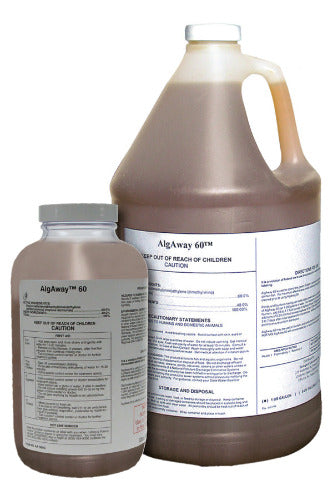 Algaway 60, 32 oz.
Product Code: ALG60Q
Regular price $93.00 Sale

This product is similar to Algaway 5.4, but much more concentrated. It is ideal for algae control in Ornamental Ponds, formal fountains and waterfalls. Not for use in waters containing fish or aquatic plants, but it is safe for irrigation on turf and shrubs.
Dosage Rates: 1 ounce treats up to 1000 gallons of water.
Shipping Restrictions: This product cannot be shipped to New York State
Pond Calculator Use to calculate the volume or area of your pond.