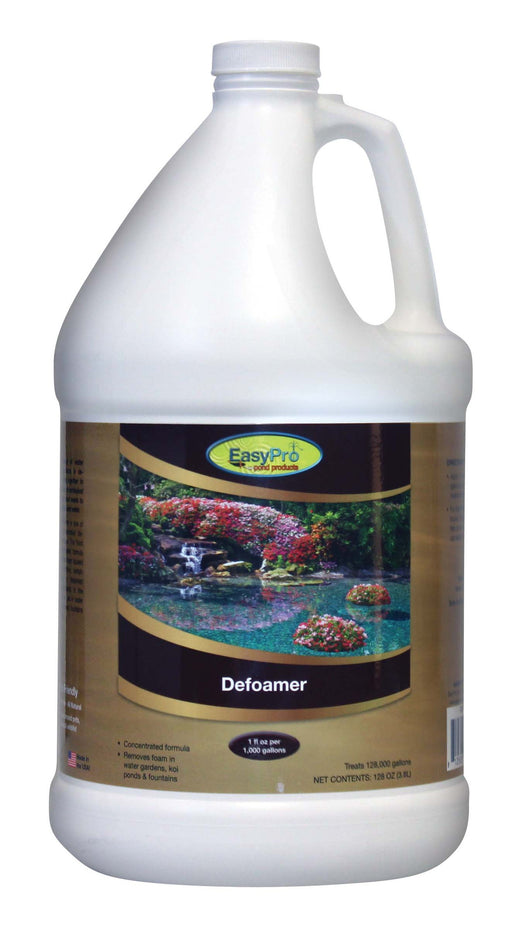 Defoamer, 1 gallon
Product Code: DEF128
Regular price $61.99 $57.34 Sale

Defoamer instantly removes surface foam, which interferes with oxygen transfer into the water. Foam is caused by excess protein buildup in the water and most commonly occurs as a result of splashing water, such as at the base of a waterfall or fountain.
Dosage Rates: Use approximately one ounce per 600 gallons of pond water.
Pond Calculator Use to calculate the volume or area of your pond.