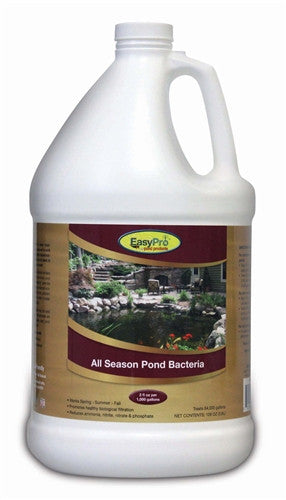 All Season Bacteria, 1 gallon
Product Code: ASB128
Regular price $55.99 $51.76 Sale

EasyPro offers a liquid bacteria for Koi Ponds & Water Gardens that can be used in spring, summer and fall, eliminating the need for different types of products in different seasons. This bacteria will help remove pollutants like ammonia, nitrates, phosphates and sludge from your pond while clearing the water and seeding your biological filtration.
Dosage Rates: 2 oz. per 1000 gallons per week when water temperatures are above 41F.
Pond Calculator Use to calculate the volume or area of your pond.