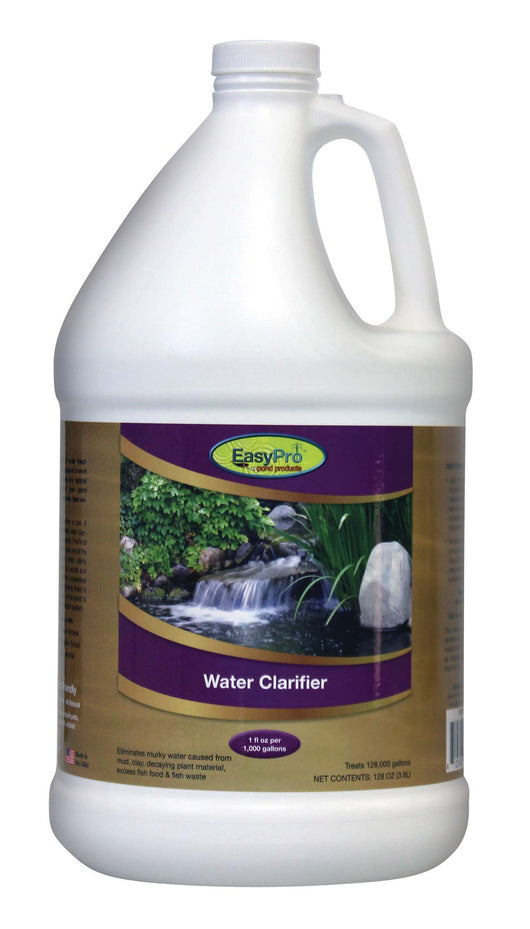 Water Clarifier, 128 oz.
Product Code: EWC128
Regular price $51.99 $48.09 Sale

Clear murky water fast with EasyPro Water Clarifier! This product attracts suspended particles together, which allows them to settle to the bottom. Apply EasyPro Sludge Remover Bacteria following treatment for best results. Intended for use in Koi Ponds, Water Features and Water Gardens. Use Super Concentrated Water Clarifier in Natural Ponds and Lakes.
Dosage Rates: Use approximately one ounce per 1,000 gallons of pond water.
Pond Calculator Use to calculate the volume or area of your pond.