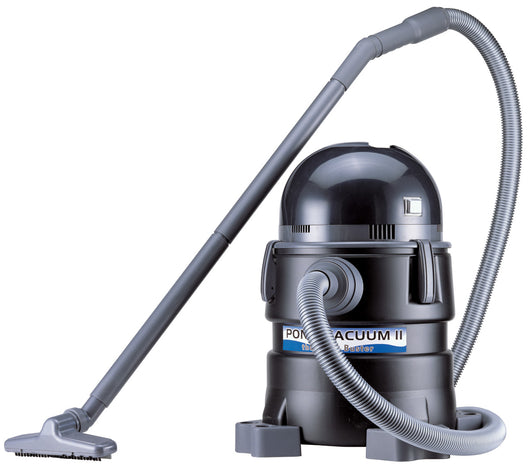 Matala Pond Vacuum II
Product Code: MPV2
Regular price $299.99 $265.00 Sale

This Pond Vacuum is designed to suck fine debris off the pond bottom until the tank is full then automatically shut off, allowing the tank to drain before starting up again.  It includes vacuum, five extension tubes, four nozzles, 8' discharge hose, 16' suction hose, sludge collection bag, 16' power cord and assembly hardware.
The Pond Vacuum II is 1400 watts and has a 5.3 gallon water capacity.  After it fills, there is a 25-30 second cycle for it to drain before it begins sucking again.
A Grave Head Attachment is available for purchase separately for cleaning ponds that have gravel on the pond bottom.