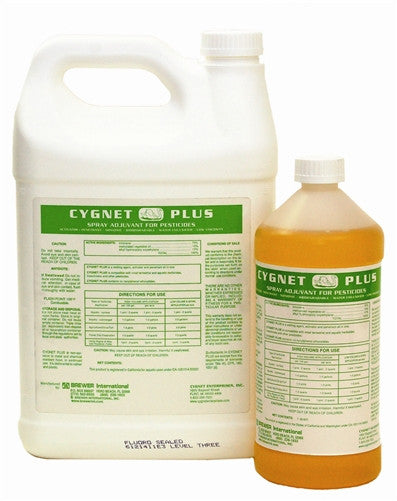 Cygnet Plus Surfactant, 1 quart
Product Code: CK1
Regular price $21.00 Sale

Cygnet Plus is a non-ionic surfactant that is used to enhance the effectiveness of many aquatic chemicals. It works by breaking down the waxy cuticle on plant leaves and sticking the chemical to the vegetation.
Dosage Rates: Rates vary with the treatment being applied, but generally 2-3oz per gallon of spray mix is adequate. See the Cygnet Plus Label instructions for details.
Pond Calculator Use to calculate the volume or area of your pond.
This product is restricted from shipping into CA, ID & WA.