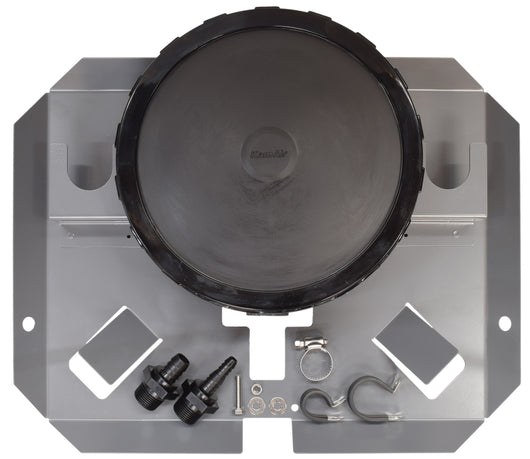 Self Weighted Single Membrane Diffuser Assembly
Product Code: QS1
Regular price $149.99 $138.74 Sale

No need to weigh down these diffusers!  The powder coated metal base creates a self weighted base that sinks without weights.  Features include:
Strain relief clamp to secure tubing onto base
Schedule 80 check valve prevents backflow of water up air line
Inlet air fittings (included) accept 3/8", 1/2" or 5/8" tubing
Item #
Description

Recommended

Airflow (CFM)

QS1
Single Diffuser
0.8 to 3
QS2
Dual Diffuser
1.6 to 6
Contact Us if you would like assistance with sizing an aeration system.